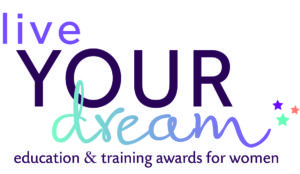 Formerly known as the Women's Opportunity Award, this award offers financial assistance to women who need education or skills training to enter or re-enter the workforce.  The awards are designed to give women heads of household, who are the primary source of financial support for their families, the opportunity to achieve their career goals.  Local First Place winners now receive $5,000 from the Raleigh club while Runners Up now receive $1,500 each.  First Place Awardees, become eligible for one of three Soroptimist South Atlantic Region awards of $5,000 or $3,000.  Regional winners are eligible for one of three $10,000 awards from Soroptimist International of the Americas.
Click HERE to download the LYD Eligibility Checklist
PLEASE NOTE:  Applications are due in to Soroptimist Raleigh by JANUARY 15, 2017 (NOT November 15, 2016)
Click HERE to download the LYD Application
Click HERE to download the LYD Reference Form
The application period for the 2017 awards cycle is from July 1, 2016-January 15, 2017.
The online application with references should be forwarded to the Live Your Dream Awards Chair – email LYD@soroptimistraleigh.org.
Hard copy applications are available by contacting Soroptimist International of Raleigh at LYD@soroptimistraleigh.org.
Learn More
Download the Live Your Dream information sheet to learn more about this award and the application process.
Meet Our 2016 Awardees
First Place Awardee:  Mollie Young
$3,000 Cash Award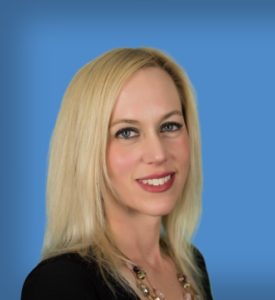 Molli Young's current job in furniture sales has helped her find her career niche. She is pursuing a Bachelor Degree in Fine Arts at the Art Institute of Raleigh-Durham. Molli is studying interior design with a goal of working first in residential design, and later in commercial design.
Both of Molli's children are autistic. Her 15-year old son is very high functioning and doing well. Her daughter, although 14 years old, functions at the level of an 18 month old and receives six hours of Applied Behavior Analysis (ABA) therapy each day.
Challenged with raising two autistic children, Molli is determined to create a better life for her family. After 14 years as a victim of domestic violence, Molli finally found the strength to leave. Within three short weeks she was able to find work and an apartment in the town where her daughter receives therapy.
Since moving Molli has struggled. She had to get a restraining order. With no family nearby to assist, she struggles every month with the child care expenses. While the high cost of child care makes it difficult to make ends meet, she is proud of the fact that she has never collected unemployment or lived off her daughter's social security.
Molli knows that getting an education will help her get control over her life and better her situation. Her children are her motivation to achieve her goals. She shares, "My daughter will live with me as long as I can care for her. Hopefully, she never has to leave. I also want to show my son that hard work pays off. "
Runner-Up:  Adrienne Coles
$1,000 Cash Award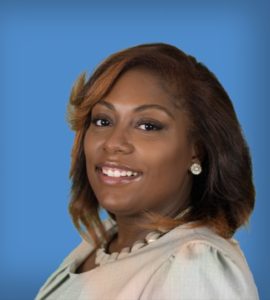 Adrienne Coles' long term goal is to become a cosmetic dermatologist. She is currently pursuing her Bachelor of Science degree in Pre-Medicine Nutrition at NC Agriculture & Technical State University. She plans to attend an osteopathic medical school after completing her undergraduate education.
Adrienne's current work in pediatric certification has increased her knowledge of medical terminology. She has also learned about licensure requirements, continuous evaluation, and certification requirements expected throughout all medical specialties and feels the insights gained will help her achieve her goals.
When she was 20 years old, Adrienne became a single parent. She had graduated high school with honors, was newly engaged and enrolled in college. Everything changed once she was pregnant. Scared and alone with nowhere to turn and no support system, she put her education on hold.
After several years of working a dead end job, Adrienne was laid off and went back to school. Financial aid wasn't enough to cover rent, daycare, utilities, food, and books, and Adrienne once again put her education on hold until her daughter was older and she could better manage.
Adrienne believes this award will put her one step closer to becoming Dr. Coles, someone her daughter, now 14 years old, can be proud of. She shares, "This award would make the difference between requiring my daughter to do something that I haven't completed myself and being the example I'd like her to strive to be.
Runner-Up:  Shameka Lewis
$1,000 Cash Award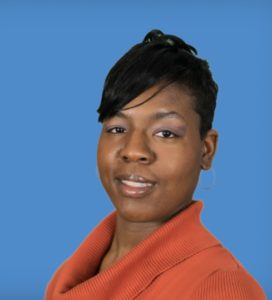 Shameka Lewis is pursuing her Associate Degree in Early Childhood Education at Wake Tech Community College. She has already completed a Child Care Certificate at Wayne Community College.
Shameka became interested in the child care field when she was in high school and she took a child care class. In that class, she learned how to communicate with children of all ages and how to plan daily age appropriate activities. She now uses that knowledge to take care of her 14-month old son, Christian.
Shameka suffered a brain injury as a child. She was involved in a car accident as a toddler that left her in a coma for over two months. As a result, she has some ongoing cognitive delays that have required her to work hard to learn and understand new concepts, but she has demonstrated success despite these challenges. Through hard work, she has accomplished her educational goals thus far and continues to pursue further education. She hopes that continued education will lead to stable, higher-paying employment and a job that she will love.
Shameka's son is her motivation. She shares, "I want him to know no matter what dreams he may have, he should go for them. I want him to know that the obstacles that came my way did not stop me from achieving my High School Diploma, Child Care Certificate, and Child Care Credentials. When the time comes he will know he is the main reason why his mother strives to reach all her dreams, goals, and career goals."