We were thrilled to host over 130 puzzlers at our 4th PuzzleMania event last Saturday!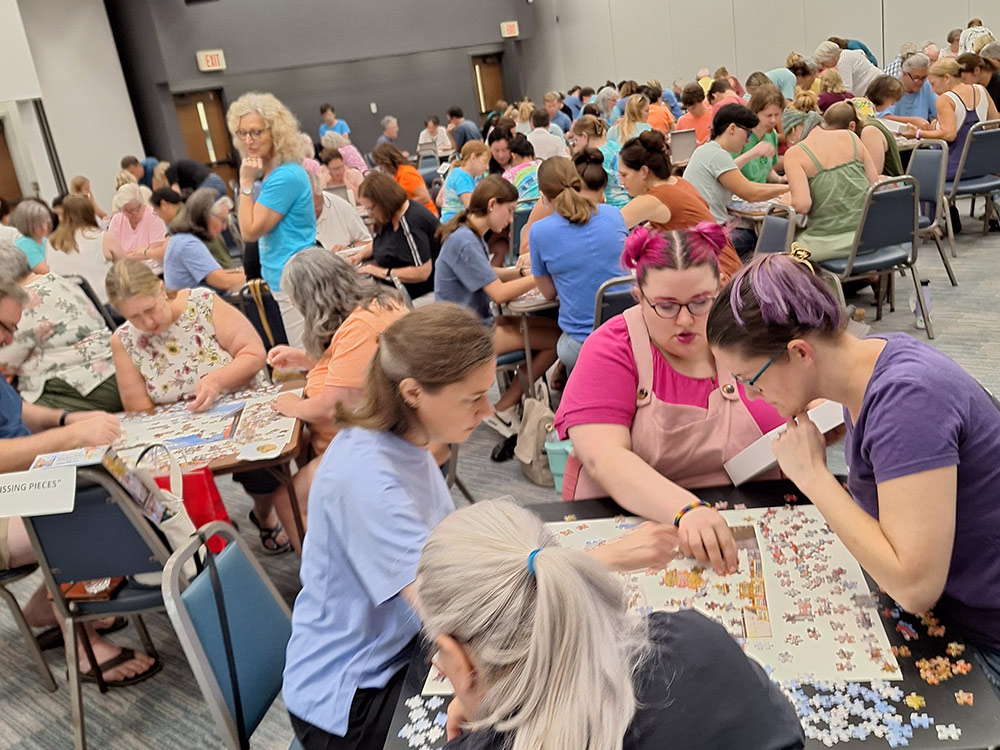 The winning team "Just Trying to Fit In" completed the puzzle in an astounding 46 miuntes and won the top prize of $100 ($25 for each player). We awarded prizes to the top 5 finishers, who all followed the top team in quick succession – and in fact teams 4 and 5 complete the puzzle within 1 second of each other, at just over 56 minutes!
We were also thrilled report that we raised $3600 to support our "Best for Women" programs, including the Live Your Dream Awards for women and Dream It, Be It Career Support program for adolescent girls.
And mark your calendars as we'll be doing this all over again next year on Feb 3 (the weekend before the big game). Hope to see you there!