The name, Soroptimist, means "best for women," and that's what the organization strives to achieve. Soroptimists are women at their best, working to help other women to be their best.
Soroptimist International of Raleigh, NC (SI Raleigh)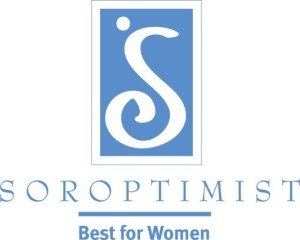 is a local club of Soroptimist International. Soroptimist is a global volunteer organization that provides women and girls with access to the education and training they need to achieve economic empowerment.  Our service projects collaborate extensively with women's groups, governmental agencies, educators, international and statewide coalitions, and concerned citizens.   In terms of our local service projects
we promote career and life success for women in need along with support for life skills and leadership educational opportunities for girls;
we promote an end to violence against women;
we support the worldwide efforts of Soroptimist International.
Global Impact

Founded in 1921, Soroptimist is a global women's organization whose members volunteer to improve the lives of women and girls through programs leading to social and economic empowerment.  Approximately than 80,000 Soroptimists in 130 countries and territories support community–based and global projects benefiting women and girls. Soroptimist International is particularly concerned with providing women and girls access to education, as this is the most effective path to self-determination.
Soroptimist International is honored to have a consultative status with the United Nations' Economic and Social Council. As a Non Governmental Organization (NGO), we are a global voice for women promoting awareness, advocacy, and action.
Soroptimist's Online Community
LiveYourDream.org is an online volunteer network, a self motivated community of people who wish to support women and girls in their quest to improve their lives, while gaining inspiration in their own lives.  Sign up at liveyourdream.org!
Ready to make a difference?