Raleigh Soroptimists Keep the Fun in Fundraisers
In addition to soliciting individual donations and award sponsorships, we raise funds in a variety of other ways to support our programs and operations. Special thanks goes to sponsors, donors and supporters of these efforts.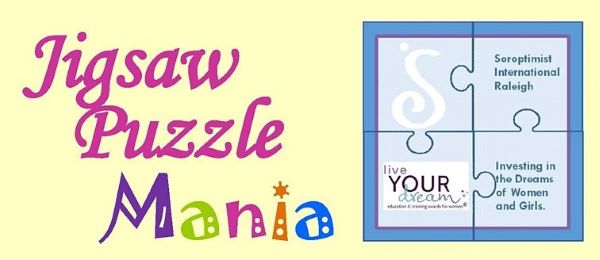 Come out to Puzzlemania 2023 on Saturday February 4 – A jigsaw puzzle competition where teams of four compete to assemble identical 500 piece puzzles in the shortest time. It's an event for ages 10 and up. Light lunch is provided. Awards are given!! Get your tickets today at https://bit.ly/puzzlemania2023.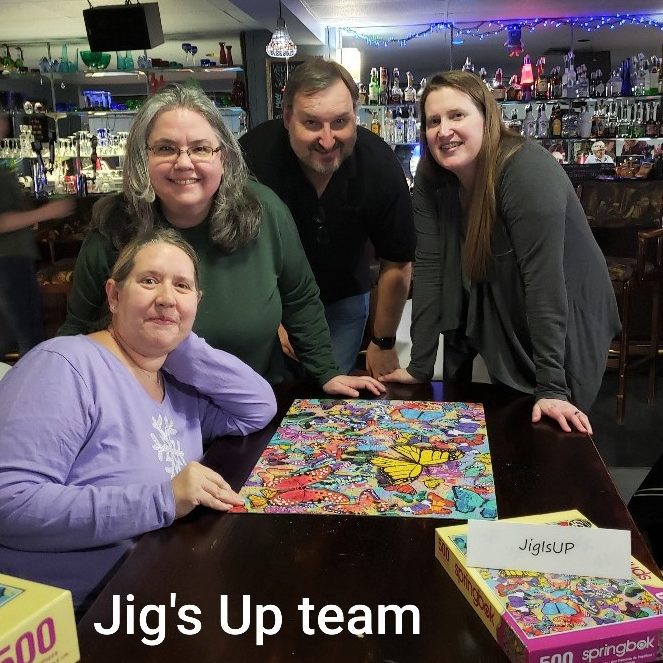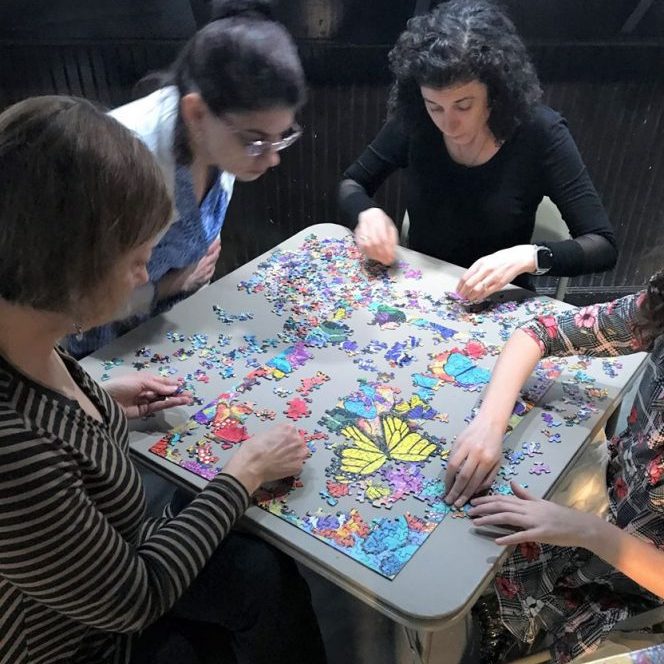 With the change of seasons, it's time to change out your wardrobe, and perhaps add a new item while clearing out an old one. See and try the latest trends while enjoying a glass of wine and some nibbles. Style Finder donates a percent of the proceeds to benefit women and girls of the Triangle who are aided by Soroptimist International of Raleigh NC.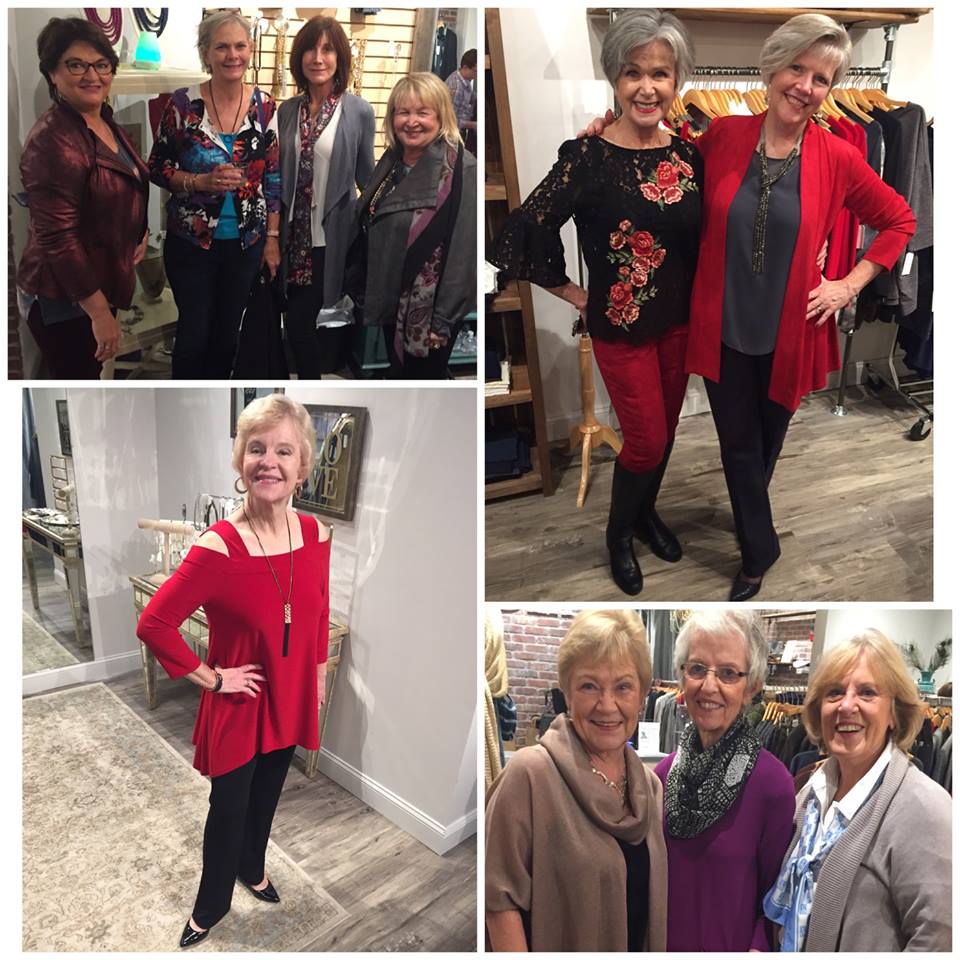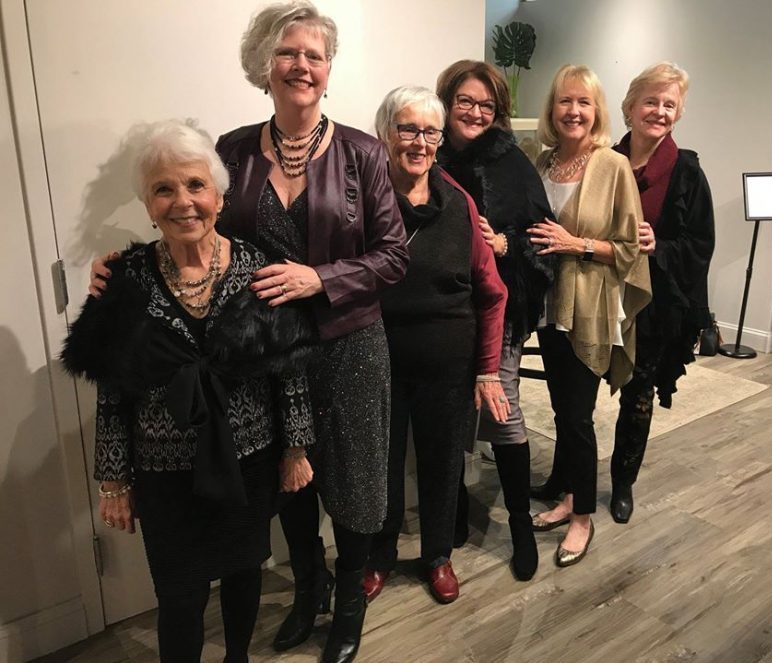 Bombarded by donation opportunities on Giving Tuesday? Perhaps you're wondering where your donation could do the most good….Soroptimist Raleigh is a small organization with a vision of helping women and girls identify and achieve their own dreams.  Follow us on Facebook to see what we're doing this #GivingTuesday.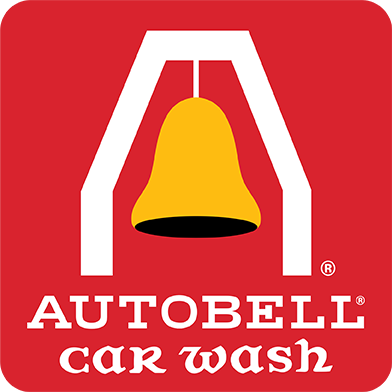 Need stocking stuffers or gifts for service people like hairdressers, barbers, newspaper deliverers, lawn service help, teens, etc.? For just $20 you can get a terrific gift and help Soroptimist International of Raleigh, NC with local service projects that benefit women and girls. Autobell Car Wash donates 50% of each Car Wash card to Soroptimist Raleigh. The cards have NO expiration date and are honored at all 61 locations around the Triangle and the Southeast. Get yours today while supplies last!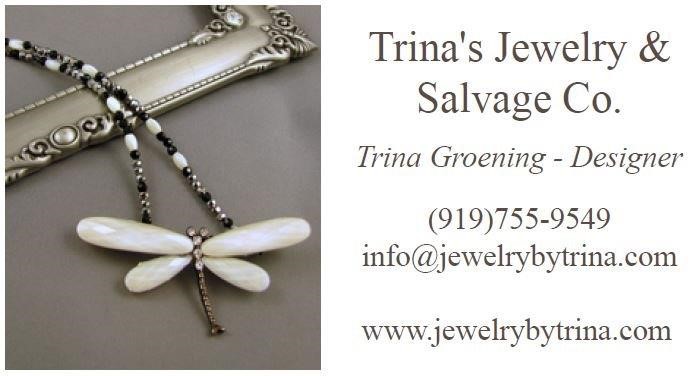 Looking for one-of-a-kind necklaces or earrings at very reasonable prices? Designer Trina Groening takes antique and not so old pieces like watches, brooches and clip earrings, and refashions them into unique, contemporary accessories.  From her semi-annual holiday Sip & Shop parties, Trina donates all the proceeds from her "Soroptimist" table to Soroptimist Raleigh.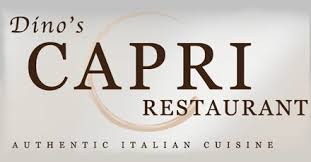 Night Out at Dino's Capri Restaurant – Dine out at Dino's, a Raleigh establishment that features a variety of true traditional  Italian specialties with a local flair.  Dino's, a Yelp-rated four-star restaurant, donates a percent of the proceeds to us from a Night Out with Soroptimist Raleigh.