Soroptimist's Live Your Dream Awards
Soroptimist's Live Your Dream: Education and Training Awards for Women assist women who provide the primary financial support for their families. Live Your Dream Awards give women the resources they need to improve their education, skills and employment prospects. Providing access to education is the most effective path to self-determination.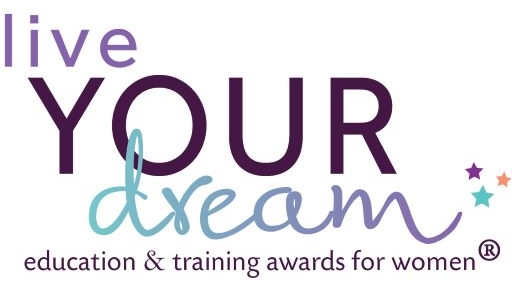 Over half of our Live Your Dream Awards recipients are survivors of domestic violence, trafficking or sexual assault. Nearly all of the women and families we serve have overcome enormous obstacles including poverty, teen pregnancy, and drug or alcohol addiction. Live Your Dream Awards recipients may use the cash award to offset any costs associated with their efforts to attain higher education, such as books, childcare, tuition and transportation.
The Soroptimist Live Your Dream Awards are a terrific way to make a BIG difference in the lives of women—and their families. Although the awards address an economic need and make a difference in a practical way, we know they also affect women in a personal way. Women who have received the award report an increase in self-confidence and self-esteem, and pride for being recognized for having the courage to change their lives.
Every year, Soroptimist distributes more than $2.8 million in education grants to women all over the world.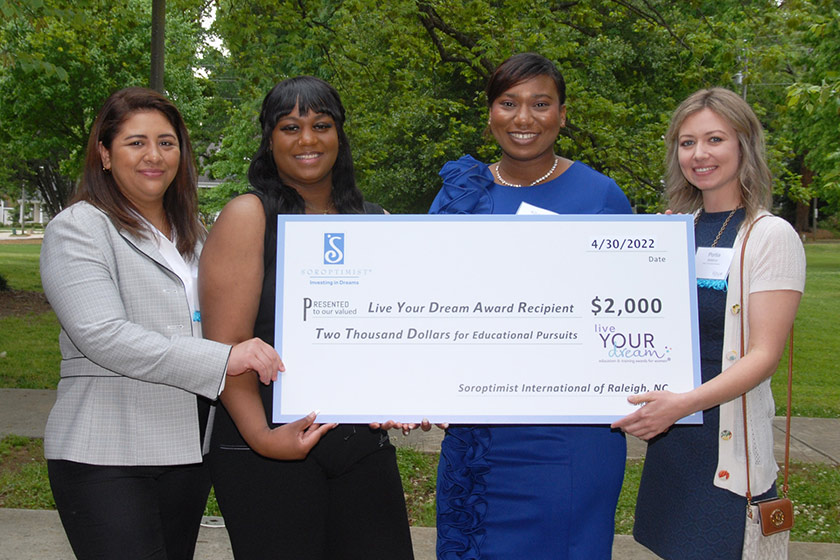 The Raleigh Club grants $2,000 to each local award recipient. One of these awardees is submitted for consideration for a Soroptimist Central East Coast Region award (up to $5,000). Region recipients are then considered for one of three $10,000 awards  from Soroptimist International of the Americas.
How To Apply
The Live Your Dream  Awards application cycle is open August 1 –  November 15 each year. To learn more about the program and apply, click the button below.
Here are a few stories of some recipients of the Live Your Dream Awards.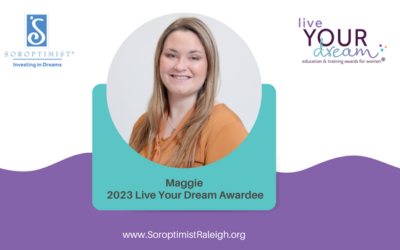 Maggie is pursuing an associate degree in surgical technology at Durham Tech Community College. She works part-time and is the mother of 2 children, aged 7 and 2. Maggie has faced plenty of adversity but her commitment to her personal growth and her lifelong dream of...
read more