Congratulations are in order!
We couldn't be more excited for Khadijah Scarborough and Portia Williford! They are truly living their dreams, and we are here to cheer them on!
Both Khadijah and Portia are recipients of our 2022 Live Your Dream awards. 
Last weekend, Khadijah graduated from Wake Technical Community College with a degree in nursing and has accepted a position at The Johns Hopkins Hospital!
Portia Williford was also at the Pinning Ceremony, acting as a student marshal for the graduation. She is scheduled to be pinned in May, 2023.
Soroptimist Raleigh member Carolyn Skowron was in attendance at the ceremony to celebrate these young ladies' achievements.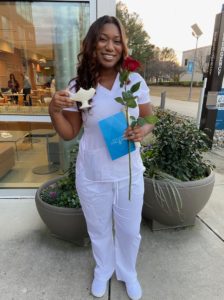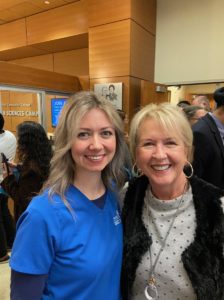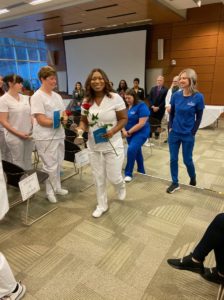 What is a Pinning Ceremony?
The pinning ceremony has its roots in the 12th century. Knights who aided the sick and infirm were given a Maltese cross to wear. Today's pinning ceremony is closely tied to an award given to legendary nurse Florence Nightingale. Known as the mother of modern nursing, she was awarded the Red Cross of St. George in the 1860s for her tireless work during the Crimean War. To share this honor, Florence presented a medal of excellence to her brightest graduates. Soon, the Nightingale School of Nursing at St. Thomas Hospital in London designed and awarded a badge with a Maltese Cross to all nurses as they completed their program. By 1916, the practice of the pinning ceremony was standard throughout the United States and England.
The pin or badge symbolizes educated nurses who are competent to serve and provide healthcare to society. Each school of nursing designs and awards its own customized pin. Some schools include images and colors to represent different meanings for their graduates.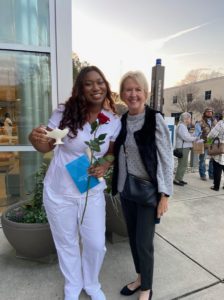 Don't these women inspire you to help local women live their dreams?
Learn More
Soroptimists do great things to help women achieve their dreams!